Hemp for Humanity – Give a little, receive a lot!
Dec 15, 2022

Giving is in our nature, especially this time of year. However, when we drop off toys at the collection bin or put some spare change in the bucket, we don't always know where our donations go or who really benefits… that is, until now! With Kannaway's direct connection to the Por Grace Foundation, we not only see where every penny goes, but we also get to know those who benefit – quite often the smallest and most fragile among us. Children worldwide are suffering needlessly at the hand of ignorance and scarcity – ignorance of the power of our products and scarcity of resources for those that need them most.

If we give just a little every month, we can change these children's lives forever! Our collective contributions will go directly to providing much-needed products and support, including custom-built wheelchairs for these beautiful children, giving their families the mobility and access to the world that most take for granted. Our immediate goal is to raise $20,000US over December so that these children may move forward, onward, and upward in 2023.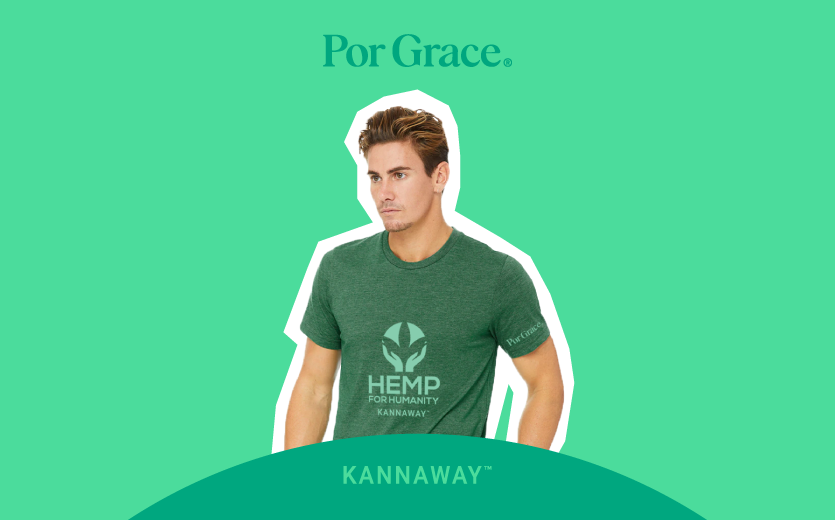 For the month of December every one-time contribution of $30 or more, we'll send you an exclusive Hemp for Humanity and Kannaway branded shirt. Wear it with pride and spread the word knowing that your gift is helping Por Grace provide much-needed products and support for these amazing families.

To purchase, simply log into your account, type Por Grace in the product search bar, choose the Hemp for Humanity shirt, select your size, and add it to the shopping cart. Be sure to include any additional amount you would like to donate with your order. Also, please consider an automatic monthly donation by adding Por Grace to your SmartShip order. It's easy, affordable, and gives so much in return.